5 May 2019

Principal photography for BOND 25 begins in Jamaica
The first day of principal photography for BOND 25 took place on Sunday April 28, 2019 - three days after the cast assembled at Ian Fleming's Jamaican home 'Goldeneye' to announce the start of production on the 25th official James Bond film. Daniel Craig was reunited with Jeffrey Wright who is playing CIA Agent Felix Leiter for the third time in BOND 25.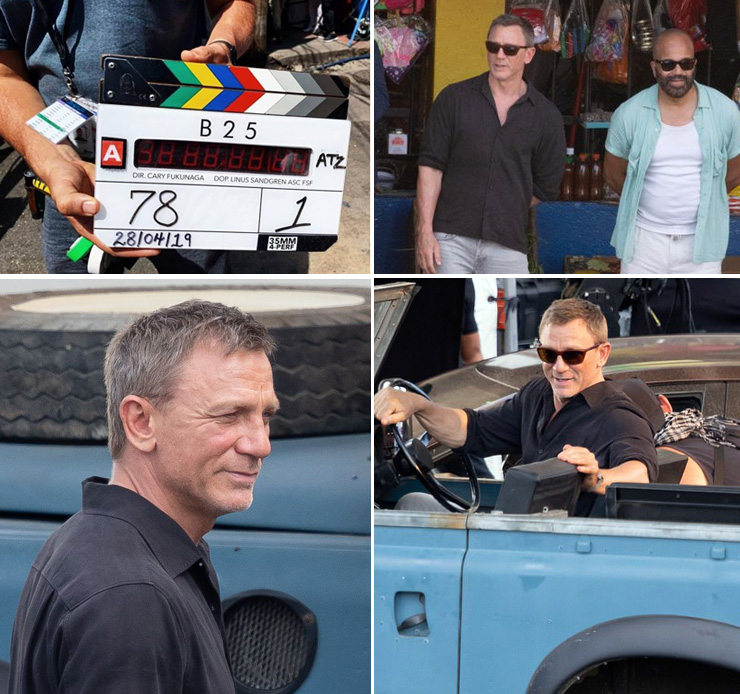 ABOVE: The first day of principal photography on Bond 25 saw Daniel Craig reunited with Jeffrey Wright (playing CIA agent Felix Leiter) on the streets of Port Antonio, North of Kingston, Jamaica. Daniel Craig also shot scenes driving a blue Land Rover Defender through a busy market.
Bond 25 marks the third time the series has filmed on the Caribbean island of Jamaica - home to author Ian Fleming, and where he wrote all of the James Bond novels. The first day of filming on Dr. No (1962) also took place in Jamaica, with Sean Connery arriving at Kingston airport where he is watched by Felix Leiter played by Jack Lord.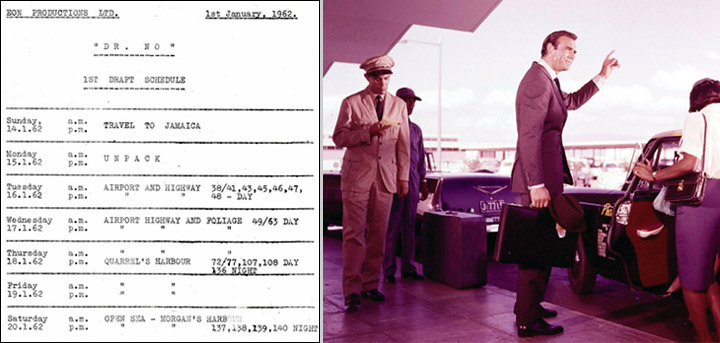 ABOVE: HISTORY REPEATING: Shooting schedule for Dr. No showing the first day's shooting took place at Kingston's Palisadoes Airport (now Norman Manley International) on Tuesday January 16, 1962. In the days that followed the scenes where James Bond (Sean Connery) meets Quarrel (John Kitzmiller were shot around Kingston Harbour, before the crew moved on to film Puss Feller's club. All location photography for Dr. No (1962) was filmed in Jamaica before the crew returned to Pinewood Studios in March 1962.
BELOW: Roger Moore also spent time at Ian Fleming's Jamaican home 'Goldeneye' whilst filming Live And Let Die (1973). This time Jamaica was standing in for the fictional island of San Monique. Director Guy Hamilton also shot scenes with Roger Moore and Gloria Hendry at Ocho Rios, near to Ian Fleming's former home - a location previously used for Dr. No (1962).

Other location filming this week involved James Bond (Daniel Craig) fishing at his Jamaican home, and also scenes with him carrying a harpoon before taking to the water on a luxury yacht.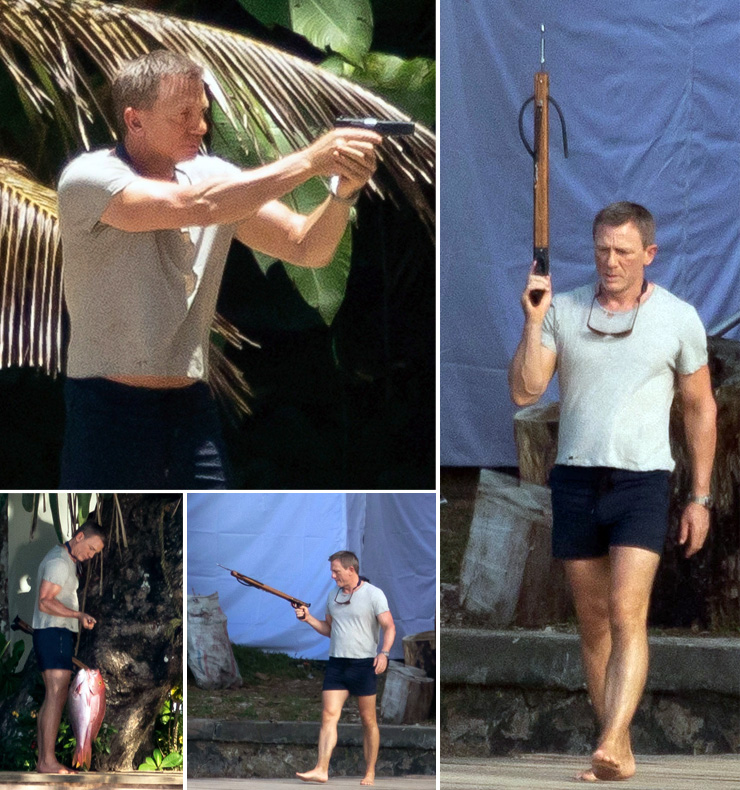 Presumably the scenes shot this week take place at the start of the film. The official press release announced that Bond has left active service and is enjoying a tranquil life in Jamaica. His peace is short-lived when his old friend Felix Leiter from the CIA turns up asking for help. The mission to rescue a kidnapped scientist turns out to be far more treacherous than expected, leading Bond onto the trail of a mysterious villain armed with dangerous new technology.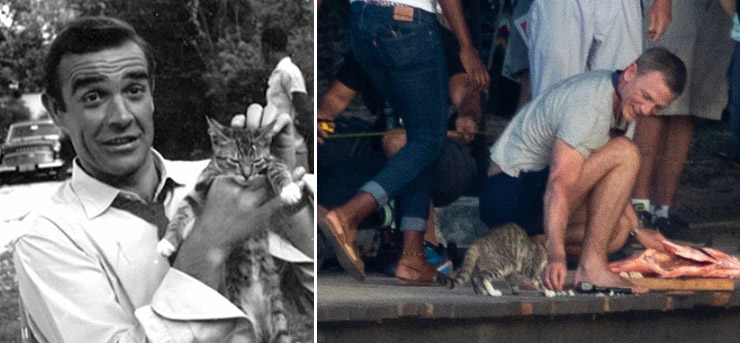 ABOVE: PUSSY GALORE? Sean Connery and Daniel Craig befriend feral cats whilst on location in Jamaica.