30 September 2021

"The past is not dead..." No Time To Die reviewed
007 MAGAZINE Chief Writer LUKE G. WILLIAMS reviews the 25th James Bond film No Time To Die and argues that for all its pretensions to provide an emotional climax to the Daniel Craig as 007 era, it is a film that feels curiously flat and contrived…

The Daniel Craig 007 era has tried to offer us things that many hard-core 007 fans have long wished the series could provide – chief among them the concepts of continuity and consistency, both in terms of narrative, mood, and personnel, as well as an over-arching storyline and narrative that extends across multiple films.

The laissez-faire approach of past 007 epics to such matters has long been a source of frustration. Although From Russia With Love served – in many ways – as a direct sequel to Dr. No, the links between the original Ian Fleming novels have been treated with scant respect over the years. Most notably, the brilliant narrative thread woven by Fleming from THUNDERBALL through THE SPY WHO LOVED ME, ON HER MAJESTY'S SECRET SERVICE and YOU ONLY LIVE TWICE to THE MAN WITH THE GOLDEN GUN was carelessly jettisoned by EON and a golden opportunity missed.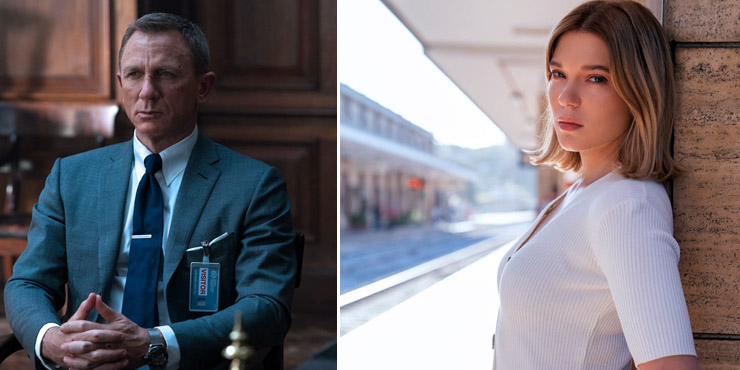 Among the other glaring two-finger salutes flung in the direction of continuity by 007 producers over the years was the fact that Bond's widow, Tracy, was barely referenced in Diamonds Are Forever, the film that immediately followed her cinematic death; the fact Felix Leiter changed guises and actors with every appearance he made in the series until 1989, and the oddity that Ernst Stavro Blofeld didn't recognise 007 in OHMSS, despite having met him two years earlier in You Only Live Twice.

The Craig era has sought to right these flaws by creating an over-arching narrative stretching across five films which pays homage to the obsession within modern film franchises and TV shows for 'back story', emotional 'complexity' and consistent 'universe building'.

The problem is that for such an approach to work it needs to be planned and executed with precision, deftness, and forethought.

Quite simply, this has never happened with the Craig films, which have effectively consisted of a series of standalone films upon which continuity has been uncomfortably foisted and shoehorned in as the films have gone along, rather than existing as part of a coherent and pre-prepared grand design.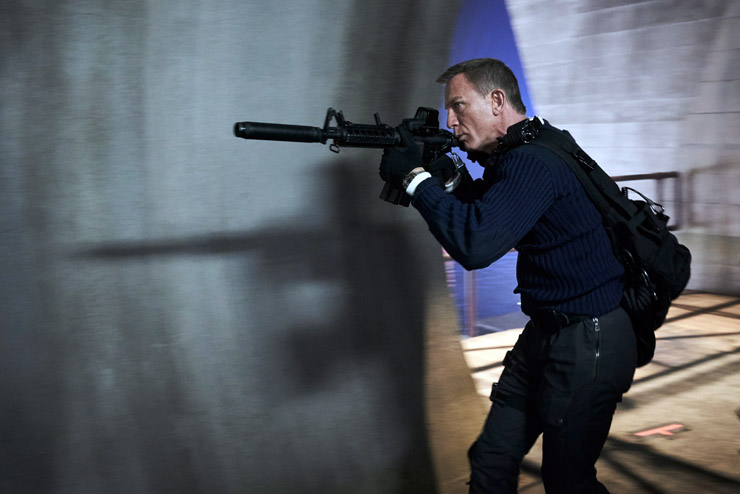 The apotheosis of this approach - in which the producers have sought consistency and continuity while never actually having the vision to look further ahead than the film they are currently working on - is No Time To Die, a muddled mess of an overlong movie which nevertheless serves as an appropriate epitaph for the maddening inconsistency of the films featuring Craig's uniformly excellent performances as 007.

No Time To Die is not without merits, most of them technical and aesthetic. The direction of Cary Joji Fukunaga coupled with the breathtaking cinematography of Linus Sandgren are dazzling, while Daniel Kleinman's main title sequence is a further visual masterpiece on a now supreme CV.

The majority of the cast are also excellent. Craig oozes grizzled, wounded charisma in his final appearance as Bond, Lashana Lynch proves charming and quick witted as 'new 007' Nomi, Ana de Armas delivers a winning turn as CIA agent Paloma, and well-known series' regulars Ralph Fiennes (M), Naomie Harris (Moneypenny), Ben Whishaw (Q), Jeffrey Wright (Felix Leifer) and Rory Kinnear (Tanner) all deliver impeccable performances.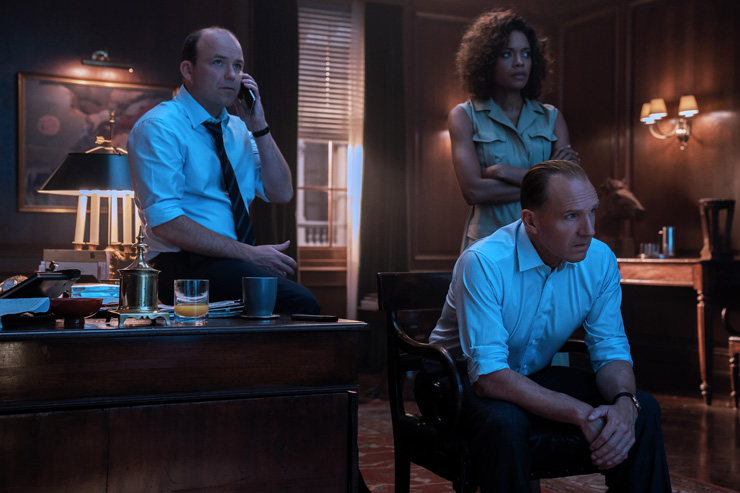 Crucially, however, the villains are something of a disappointment. Christoph Waltz's Blofeld underwhelms once again and Rami Malek, although sinister and very watchable, struggles to make much of an under-written role. Sadly, the genuinely disturbing impact of his first appearance – in a flashback to Madeleine Swann's childhood - is never matched in the rest of the film.

A further issue is that the writing of the Bond/Madeleine relationship is simply not strong enough to create sufficient convincing chemistry between the characters. Lea Seydoux delivers a technically assured performance but – like Craig – her performance seems to exist in an emotional vacuum.

And herein lies the rub; No Time To Die is technically incredible, but emotionally it never resonates as it should. The screenplay - for which Fukunaga is credited alongside series' regulars Neil Purvis and Robert Wade - is simply never engaging or sharp enough to provide the moments of humanity that the slew of twists, shocks and surprises built in should provide. As a consequence when these big emotional moments do arrive they feel flat and contrived, to say nothing of self-indulgent.

Some will doubtless argue that the 'revolutionary' way that some of these twists challenge and defy the usual codes of the Bond canon make No Time To Die some sort of daring masterpiece, but I would beg to differ.

None of the canon challenging moments in the film bother me in theory – it's the fact they are executed so poorly and with such a self-conscious eye on being 'edgy' and 'different' that causes them to fail to emotionally resonate.

If ever there was an apt visual metaphor for the failure of this film to emotionally connect it is the opening gun-barrel sequence - a bloodless affair that fades into a shot of an icy cold landscape. For all its desperate striving for an emotional response from its audience (you can almost hear the producers and writers willing the audience to cry come the climax) this is a film that fails to engage the emotions in the same way that it succeeds in stimulating the visual senses.

The fact the film harks back to and utilises musical cues and a key line of dialogue from On Her Majesty's Secret Service is the ultimate indication that this is a Bond film whose emotional texture is ersatz and second hand, rather than genuine. The same can be said for moments or tropes in the film that seem lazily lifted or borrowed from other films – Kill Bill and Logan, to name but two influences.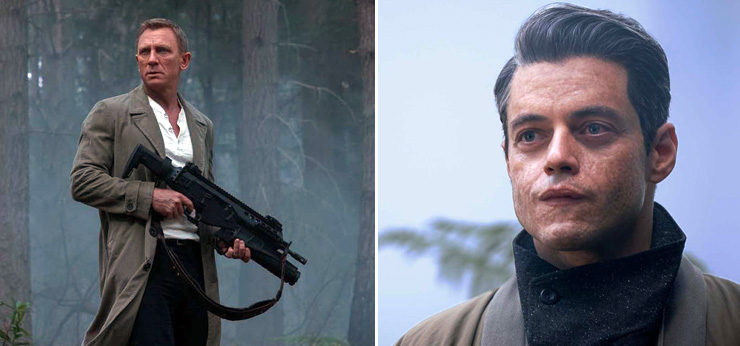 To borrow a line of dialogue from No Time To Die, "The past is not dead." This is even more the case with James Bond films, which are surrounded by so much historical baggage.

I'm all for a realistic and gritty approach to Bond, but somewhere along the line a lot of the old panache of the character, and certainly the stunt-work, has been lost. The shadow of Jason Bourne hangs over every action sequence here, and frustratingly No Time To Die fails to provide any action set-pieces or fight scenes that really get the pulse racing.

True, the Craig era has been tonally consistent – unlike, say, the Connery era, which lurched at times uncomfortably between the genres of realism and espionage, space fantasy and finally action-comedy.

However, ultimately, it has been an era which has failed to live up to the massive promise of the explosive, compelling and quite brilliant Casino Royale, way back in 2006. By comparison to Martin Campbell's film, No Time To Die is flabby, overlong, and ultimately unsatisfying.