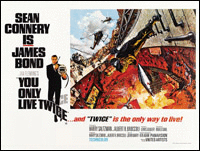 UK Quad poster [Style A, B & C]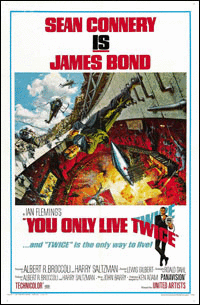 US 1-Sheet poster [Style A, B & C]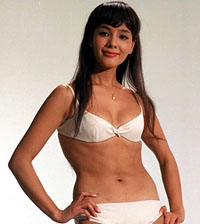 Kissy Suzuki (Mie Hama)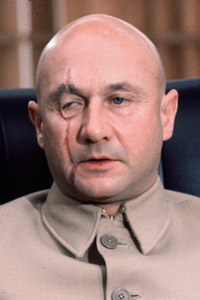 Ernst Stavro Blofeld
(Donald Pleasence)
---

Date of release:
World Premiere 12th June 1967, Odeon Leicester Square, London.
Running Time:
116 minutes
James Bond:
Sean Connery
Plot:
SPECTRE hijacks American and Russian space capsules in a bid to start World War III for their clients, the Red Chinese.
Bond's Women:
Kissy Suzuki (Mie Hama)
Aki (Akiko Wakabayashi)
Ling (Tsai Chin)
Bond's Enemies:

Ernst Stavro Blofeld

(Donald Pleasence)
Mr. Osato (Teru Shimada)
Helga Brandt (Karin Dor)
Hans (Ron Rich)
Bond's Allies:
Tiger Tanaka (Tetsuro Tamba)
Henderson (Charles Gray)
'M' (Bernard Lee)
Miss Moneypenny (Lois Maxwell)
'Q' (Desmond Llewelyn)
Bond's Car:
Toyota 2000GT (not his, and driven by Aki)
Bond's Gadget:
'Little Nellie' autogyro: armed with two forward-firing synchronised machine guns, forward-firing rocket launchers, rear-firing flame guns, heat-seeking air-to-air missiles, smoke ejectors, aerial mines and helmet camera.
Main Title Music:

'You Only Live Twice' sung by

Nancy Sinatra

End Title Music:

'You Only Live Twice' sung by

Nancy Sinatra

Music Score:
John Barry
Production Design:
Ken Adam
Second Unit Director:
Peter Hunt
Main Titles Designer:
Maurice Binder
Editor:
Thelma Connell
Screenplay:
Roald Dahl
Director of
Photography:
Freddie Young
Director:
Lewis Gilbert
Producers:
*Harry Saltzman & Albert R. Broccoli
The listing shown is contractual for the Eastern Hemisphere and is reversed for the Western Hemisphere.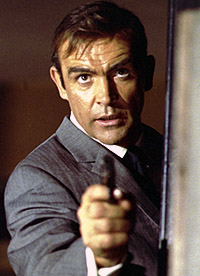 James Bond (Sean Connery)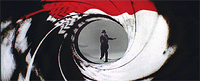 Gunbarrel (Sean Connery)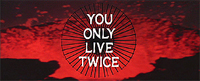 You Only Live Twice title screen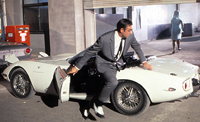 Toyota 2000GT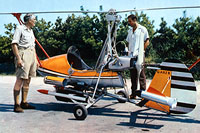 'Little Nellie' Autogyro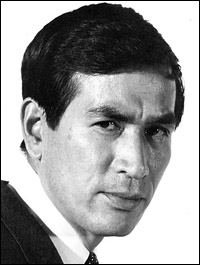 Commander James Bond C.M.G., R.N.V.R. (Sean Connery)