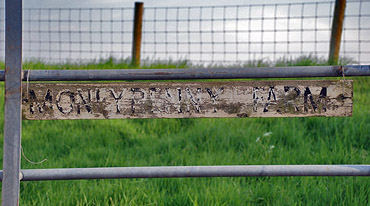 M's loyal secretary Miss Moneypenny named after a farm in Kent? It would appear more than probable. And it seems appropriate the Hammonds, the married couple who acted as housekeepers for M, the head of British Intelligence and 007's chief, at his country home 'Quarterdeck', were seemingly named after an old Queen Anne building. Honeychile Rider, Fleming's Venus-like heroine in the novel DR. NO, may also have been christened after a farm on the Romney Marsh, a far cry from the sun soaked laughing waters of a Jamaican beach. And also on the map a few miles from Sandwich, coincidentally, there's even a small village near Staple called Flemings!
ABOVE: Moneypenny Farm in 1978. (right) Lois Maxwell as Miss
Moneypenny in Octopussy (1983).
(below) Moneypenny Farm in 2008.


LOIS MAXWELL (1927-2007) played Miss Moneypenny in 14 James Bond films starting with Dr. No in 1962. Director Terence Young offered Lois the role of Moneypenny or Bond's love interest Sylvia Trench, Maxwell wisely chose the former and played the part continuously for the next 23 years, appearing alongside three James Bond's - Sean Connery, George Lazenby and Roger Moore. Both Roger Moore and Lois Maxwell made their final appearance in the series in A View To A Kill (1985). Lois Maxwell also appeared in character as Moneypenny in the 1967 TV special Welcome To Japan Mr. Bond with co-star Desmond Llewelyn as Q.


Bond discovers that
M's housekeepers,
the Hammonds, have
been murdered by
his Chief's kidnappers.
Illustration by BOB ABBETT
for COLONEL SUN, appearing
in the April 1968 edition of
True - the Man's Magazine.