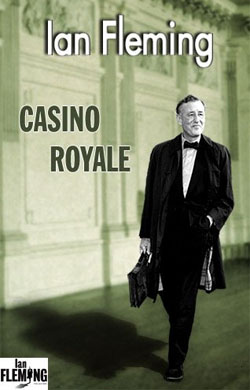 Ian Fleming's classic James Bond novels are to be published for the first time in the UK as eBooks on 4 November 2010.

The fourteen books, which include CASINO ROYALE, LIVE AND LET DIE, FROM RUSSIA, WITH LOVE and DR. NO, will be sold under the Ian Fleming Publications Ltd imprint and will be available through major retailers including Amazon and Waterstone's. The eBooks will be priced in line with the lowest-priced Bond paperback editions available on the market.

Corinne Turner, Managing Director, Ian Fleming Publications Ltd, comments: "Ian Fleming wrote his James Bond novels to be read and enjoyed by everyone, and we are always looking for opportunities to introduce new audiences to Bond's adventures. Fleming loved good, new technology, and I am sure he would have been thrilled by the idea of his books being available electronically."

Fleming's James Bond novels first launched as eBooks in the United States to mark the Ian Fleming centenary in 2008 and were sold through Sony's special edition 007 Reader and the Amazon Kindle. The availability of the eBooks in the US marked a new chapter in Bond publishing, and it is anticipated that this success will be matched with the forthcoming UK launch.


Further James Bond titles including Charlie Higson's bestselling YOUNG BOND series will follow from December.