24 June 2022

Double-O Heaven at Bonhams Festival of Speed sale
JAMES BOND FILM CARS TO STAR AT GOODWOOD AUCTION - An Aston Martin which featured in No Time To Die (2021), the latest film in the James Bond series will have a leading role in the Bonhams Festival of Speed Sale on Friday 24 June at Goodwood. Also starring in the sale is a modified Land Rover Defender specially built for the 2015 Bond film Spectre.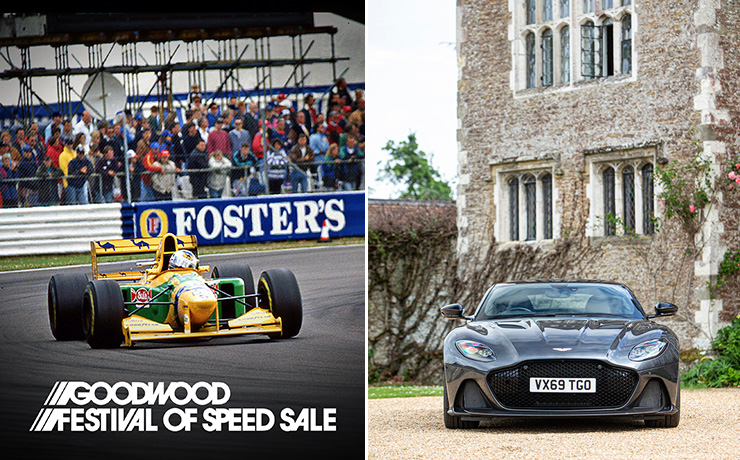 The 2019 Aston Martin DBS Superleggera Coupé, [lot 373] estimate £400,000 – 500,000, was driven on screen in No Time To Die by the character Nomi, Bond's successor as 007 played by Lashana Lynch, with Daniel Craig's James Bond, her passenger, in scenes filmed on location in Scotland and at RAF Brize Norton. The car was loaned to EON Productions by the vendor, its first and only owner, as Aston Martin could not provide a factory DBS Superleggera for the production. The film company kept the DBS for two years for filming and promotional purposes and covered 800 of the car's 850 recorded miles.

Performance wise, Aston Martin's flagship Grand Tourer, powered by a 715bhp 5.2-litre twin-turbocharged V12 engine, is in the front rank of contemporary supercars, sprinting from 0-62mph in 3.4 seconds, with a top speed of 211mph.

This DBS Superleggera is offered with a mounted and framed certificate from Aston Martin, thanking the vendor for the loan of the car, sill plates marking the car's use in the production and an engine plate indicating that the Aston's 'final inspection' was carried out by Daniel Craig.
Sold for £414,000 inc. premium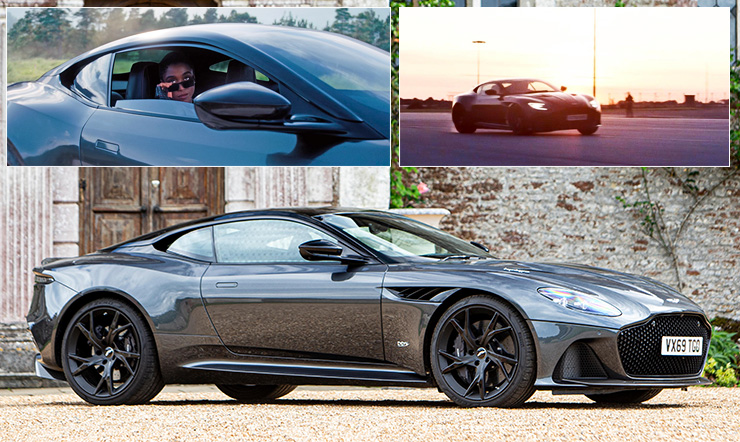 By contrast, the 2014 Land Rover Defender SVX Spectre 4x4 Utility [lot 366], estimate £150,000 – 200,000, was one of 10 (of which only seven survive) serving as transport for the henchmen led by Hinx (played by Dave Bautista) in the eponymous film's dramatic snow chase scene.

This left-hand drive 110"-wheelbase crew-cab SVX was extensively modified by off-road racing specialist Bowler Motorsport to surpass standard Land Rover off-road capability, including fitting Rose-jointed suspension and rally-specification Bilstein shock absorbers. Its exterior enhancements include a full roll cage, LED roof lights, bonnet rope and WARN electric winch. Inside, supportive Recaro front seats were fitted for stunt-driving purposes.

Tim Schofield, Head of Department, Bonhams Motor Cars UK, said: "Bonhams has a history of successfully selling motor cars from the James Bond films, and so we are delighted to present two recent stars of the series. Both offer a golden opportunity to acquire a genuine 'James Bond' film vehicle and in the case of the DBS, a 'real 007 Aston Martin'."
Sold for £155,250 inc. premium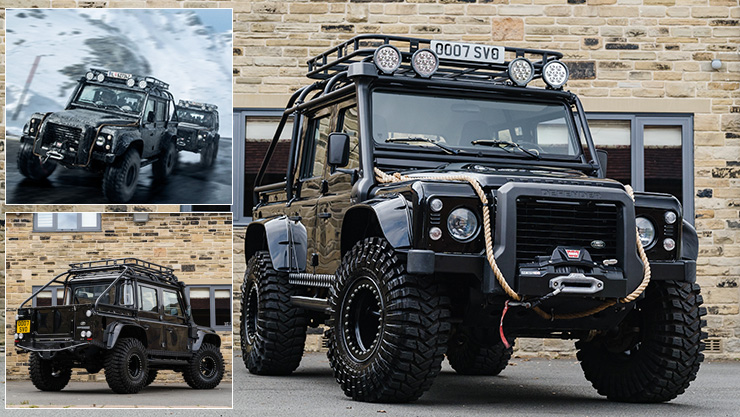 From the silver screen to the small screen with a 1968 Marcos 1600 GT Coupé [lot 330], estimate £70,000 – 80,000, which appeared in the 1960s television series The Saint. The car was driven by Roger Moore (later the third James Bond) as the title character Simon Templar in the programme's very last episode The World Beater [originally broadcast 9 February 1969].

Although Templar was known for driving a Volvo P1800, in the episode's opening sequence, he was seen driving in a rally before ending up in a (staged) crash following sabotage.

After many years, the GT was tracked down by renowned marque specialist Rory McMath of Marcos Heritage, who made a gentleman's agreement with the vendor and fellow Marcos aficionado to give him first refusal when he sold the car.

The vendor purchased the Marcos in 2020 and commissioned Marcos Heritage to restore the car to its original production specification as driven by Roger Moore. A full body and mechanical restoration of this unique piece of motoring history was completed in November 2021.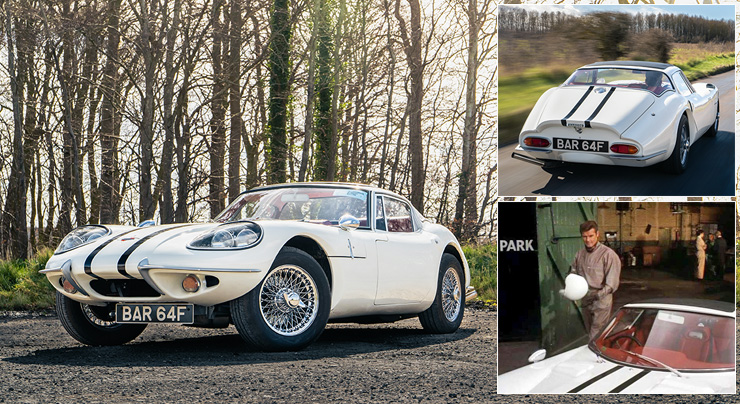 The Bonhams Goodwood Festival of Speed Sale will take place in its traditional setting of the private gardens of Goodwood House on Friday 24 June from 10.00 (automobilia) and 14.00 (motor cars). All lots can be viewed on Thursday 23 June, 10.00 to 17.30 and Friday sale day from 09.00.