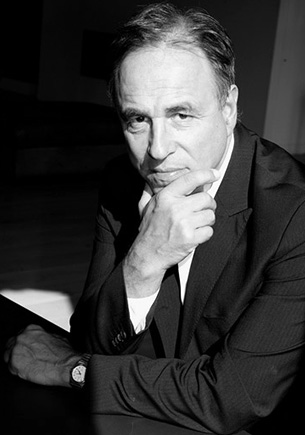 Great news today for fans of TRIGGER MORTIS, Anthony Horowitz will be writing another James Bond novel. The next novel, whose title is yet to be announced, will be published by Jonathan Cape in Spring 2018. Jonathan Cape, of course, are the original publishers of Ian Fleming's James Bond series in the UK, as well as the first edition publishers of Kingsley Amis' COLONEL SUN and the first six John Gardner Bond novels.
'Writing TRIGGER MORTIS was a pleasure and I was delighted by the positive response when it was published. And I was thrilled when The Ian Fleming Estate asked me to come back. How could I refuse? I can't wait to return to the world of James Bond.'
Anthony Horowitz

When Jonathan Cape published CASINO ROYALE in 1953, James Bond's literary journey began. Now, in 2018, Jonathan Cape will see it continue.

'We are absolutely thrilled that Anthony Horowitz is going to write a second James Bond novel with inspiration again from original Fleming material, and of course delighted that Bond will be back home at Jonathan Cape. TRIGGER MORTIS was a superb book, full of energy, wit, twists and turns, and we can't wait to see what Anthony comes up with next.'
Corinne Turner
Ian Fleming Publications Managing Director
Anthony Horowitz is the fourth author in recent years to be invited by Ian Fleming Publications Ltd to write an official Bond novel, following in the footsteps of William Boyd, whose SOLO was published in 2013, the American thriller writer Jeffery Deaver who wrote CARTE BLANCHE in 2011, and DEVIL MAY CARE by Sebastian Faulks which was published to mark Ian Fleming's centenary in 2008.