18 February 2020

ROYAL MAIL REVEALS IMAGES OF NEW STAMPS…
BOND STAMPS

Royal Mail will release 10 stamps to celebrate the James Bond films and coincide with the release of the 25th Bond movie No Time To Die
The stamps take inspiration from the classic opening title sequences and feature the six actors who have played James Bond
A further four stamps celebrate some of Q Branch's most well-known vehicles
The Q Branch stamps include hidden features, revealed when using a UV light – and each stamp includes a special 007 perforation
James Bond is the longest-running film franchise of all time, spanning almost 60 years
A full set of all 10 stamps, available in a Presentation Pack retails at £12.20
The stamps and a range of collectible and limited-edition products can be pre-ordered now at www.royalmail.com/jamesbond and by phone on 03457 641 641
The stamps will be available on general sale from 17 March 2020
Royal Mail today reveals images of 10 new stamps being issued to celebrate the James Bond film franchise and the release of the 25th Bond film, No Time To Die which releases in UK cinemas on 2 April.

The stamps take inspiration from six key James Bond films across the decades, with the designs a stylistic tribute to the opening titles from each film.

James Bond is depicted in the following films: Casino Royale (Daniel Craig, 2006); GoldenEye (Pierce Brosnan, 1995); The Living Daylights (Timothy Dalton, 1987); Live And Let Die (Roger Moore, 1973); On Her Majesty's Secret Service (George Lazenby, 1969); and Goldfinger (Sean Connery, 1964).

A further four stamps celebrate some of Q Branch's most iconic vehicles and the films they appear in: the Lotus Esprit S1 Submarine from The Spy Who Loved Me (1977); Little Nellie, the autogyro from You Only Live Twice (1967); the Bell-Textron Jet Pack from Thunderball (1965); and the Aston Martin DB5, as seen in Skyfall (2012). Each of the four stamps in the Q Branch Miniature Sheet includes hidden features - a detailed specification of each vehicle - that can only be revealed with the use of a UV light. Each of the stamps also has a unique 007 perforation.

Royal Mail spokesperson Philip Parker said: "James Bond is a British icon, recognised throughout the world for decades. It's fitting our new stamps celebrate the six Bonds with stylish and evocative designs."

There are also specially designed limited-edition handstamps for pre-ordered First Day Covers (FDC) and Stamp Souvenirs.
One handstamp image features the renowned quote; 'We've been expecting you', often associated with Bond and his enemies. The issuing location, Tallents House, is Royal Mail's Edinburgh office where all Special Stamps are dispatched from.

The second handstamp depicts the issuing location of Spy Post, Wellington, Somerset – and the stylised logo of the forthcoming film, No Time To Die.
STAMP-BY-STAMP: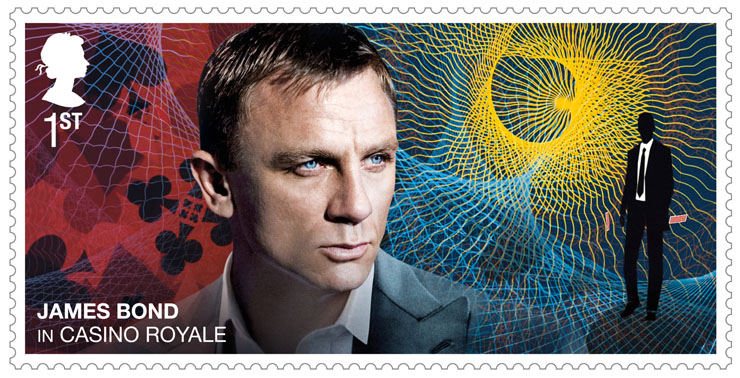 Casino Royale (2006)
The sixth Bond (Daniel Craig) joined the series in 2006 as the producers turn to Ian Fleming's first novel to re-imagine a harder-edged 007. Having just earned his 00 status and his licence to kill, Bond foils ruthless Le Chiffre, who uses terror attacks to manipulate the stock market. A jaw-dropping finale ends with the tragic demise of Vesper Lynd.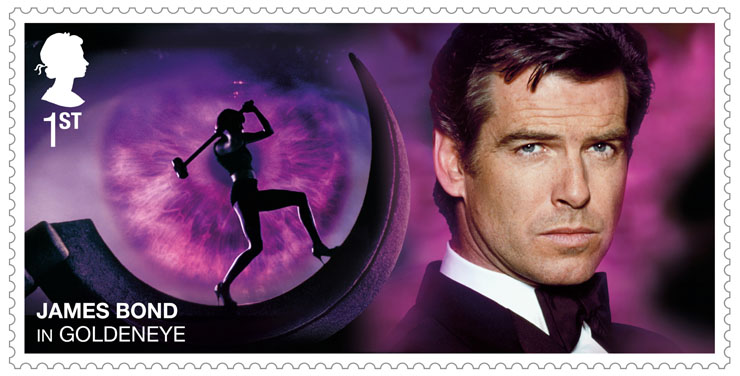 GoldenEye (1995)
Although remaining involved, Cubby Broccoli passes on main producing responsibilities to his son and daughter, Michael G Wilson and Barbara Broccoli, who debuts in the producer's chair. A new Bond (Pierce Brosnan) and a female M (Judi Dench) take the stage as a former agent, 006, threatens the world with a terrifying space weapon, GoldenEye.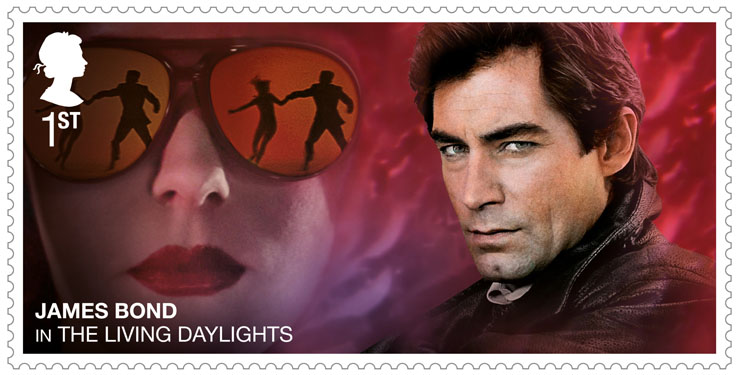 The Living Daylights (1987)
Timothy Dalton takes on the Bond mantle in this thrilling, lightning-paced adventure. The story draws inspiration from real-life East–West defections and Soviet-Afghan war in Afghanistan, as Bond defeats the ambitious Soviet General Georgi Koskov and a rogue US arms dealer called Whitaker.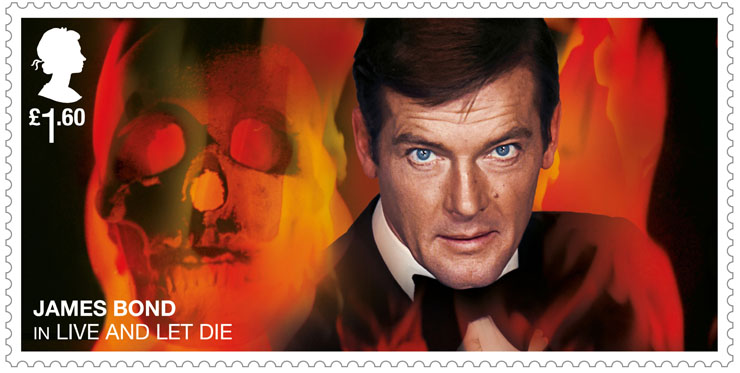 Live And Let Die (1973)
In Roger Moore's first film as James Bond, 007 travels to Harlem, New Orleans and the Caribbean to investigate the mysterious Dr Kananga, known as Mr Big. Bond saves the day during a voodoo ritual and the stunt team sets a world record for a speedboat jump.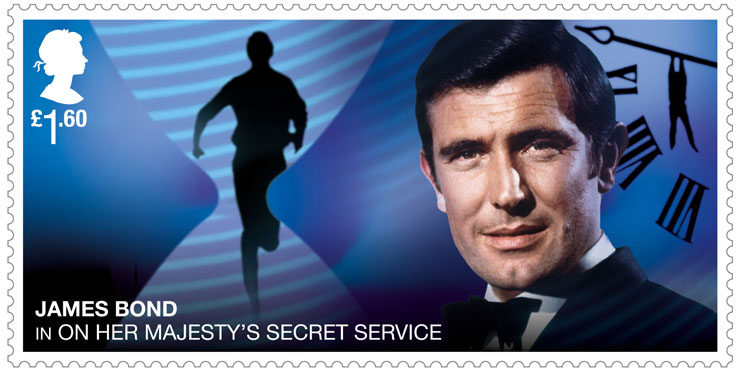 On Her Majesty's Secret Service (1969)
The film-makers unveil a new Bond (George Lazenby) and the adventurous Tracy Di Vicenzo (Diana Rigg) in a story that sees Bond marry. SPECTRE is bidding to blackmail world powers via biological warfare. Bond defeats Blofeld but is left devastated when his bride, Tracy, is gunned down on their wedding day.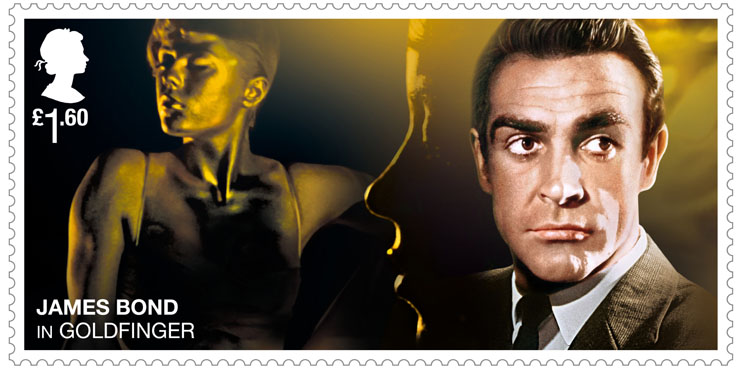 Goldfinger (1964)
The third film starring Sean Connery introduces the iconic Aston Martin DB5, which combines ingenious gadgetry with understated elegance. The story sees Bond track gold smuggler, Auric Goldfinger, dodging death in the form of Oddjob, as well as a terrifying laser beam. Bond, with the help of Pussy Galore, foils a bid to render Fort Knox worthless.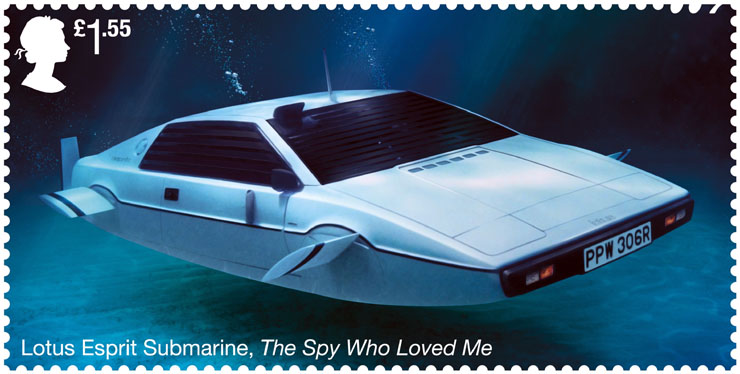 Lotus Esprit Submarine – The Spy Who Loved Me (1977)
Underwater smoke/ink screen
Front-mounted underwater rockets
Surface-to-air missiles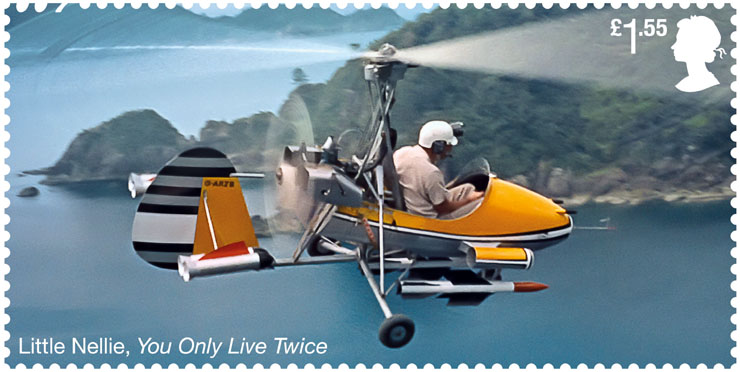 Little Nellie – You Only Live Twice (1967)
Machine guns
Flamethrowers
Aerial mines
Rockets
Bell-Textron Jet Pack – Thunderball (1965)
Thrust 136kgf
Max. speed 34mph
Max. flight 21 seconds
Max. altitude 18m

Aston Martin DB5 – Skyfall (2012)
Radar tracking
Bulletproof shield
Rear smoke screen
Oil slick release