Ian Fleming Publications Ltd has chosen international bestselling thriller writer, Jeffery Deaver, to write a new James Bond book.

The novel, currently known as Project X, will be published one year from today for Ian Fleming's birthday – 28 May 2011. It will be published by Jeffery Deaver's publishers Hodder & Stoughton in the UK and Simon & Schuster in the US.

Jeffery Deaver has written 26 novels and sold more than 20 million books worldwide. His books have topped the charts on both sides of the Atlantic and he has been described as 'the most creative, skilled and intriguing thriller writer in the world' (Daily Telegraph) and 'the master of ticking-bomb suspense' (People magazine).

007 came to life fully-formed in 1952 when Ian Fleming wrote CASINO ROYALE. Since then over 100 million James Bond books have sold worldwide.

In 2004, Deaver won the Crime Writers' Association's Ian Fleming Steel Dagger Award for his book Garden of Beasts. In his acceptance speech he talked about his life-long admiration of Fleming's writing.

Corinne Turner, Managing Director of Ian Fleming Publications Ltd, was in the audience. She explains, 'I'd always enjoyed Jeffery Deaver's thrillers, but I particularly liked Garden of Beasts: it demonstrated that he was not only a master of the contemporary American thriller but could also write compelling novels of period suspense within a European setting. I didn't know anything about the author himself and expected a fairly low key response from him when he received our award.

'I was surprised and delighted when he spoke very fondly of Ian and about the influence that the Bond books had had on his own writing career. It was at that point that I first thought that James Bond could have an interesting adventure in Jeffery Deaver's hands.'

Deaver comments, 'I can't describe the thrill I felt when first approached by Ian Fleming's estate to ask if I'd be interested in writing the next book in the James Bond series. I began reading them when I was about nine or ten, ignorant of the Cold War politics they explored but enthralled by their sense of adventure and derring-do. I continued to read and reread them, which was fortunate because as a teen and adult I found, of course, nuances, that were invisible to a child.'

He continues, 'The Bond books were important parts of my life – both literarily and personally. They appealed to me as wonderful stories but they also stood as singular examples of a thriller writer's craft. I learned, through osmosis as well as design, much technique from Mr. Fleming's work; compactness, attention to detail, heroic though flawed characters, fast-pacing, concrete imagery and straight-forward prose.'

Unlike Sebastian Faulks' centenary novel, DEVIL MAY CARE, Project X will be set in the present day. Jeffery Deaver has started work on the book and his title is yet to be revealed.

Jamie Hodder-Williams, CEO of Hodder & Stoughton, comments, "Hodder & Stoughton is delighted that Jeff has been chosen to write the next James Bond novel, which we will be proud to publish. He's a total professional, who has been with us for over 17 years and he's immensely popular with booksellers and readers across all our markets. He's such a great choice because his blend of fast-paced action with meticulous research will produce a thriller that will both honour Ian Fleming and at the same time be utterly contemporary. I can't wait to read it."

Jeffery Deaver is the author of a number of internationally bestselling crime series. He is best known for his Kathryn Dance and Lincoln Rhyme books, most notably The Bone Collector, which was adapted for film in 1999, starring Denzel Washington and Angelina Jolie. Deaver has also written two award-winning short story collections, as well as stand-alone novels including Garden of Beasts and The Bodies Left Behind, which was named Novel of the Year at the International Thriller Writers' Awards in 2009.

Jeffery Deaver was born near Chicago in 1950. Before becoming a full-time author in 1990, he was a journalist, like Fleming, and attorney. He started writing suspense novels on the long commute to and from his office on Wall Street. His books are now translated into 25 languages. Deaver lives in North Carolina.

Jeffery Deaver's latest Lincoln Rhyme thriller, The Burning Wire, will be published in the US on 1 June and in the UK on 22 July. A standalone thriller titled Edge will follow in November 2010 in both the US and the UK.

The original Fleming novels are published worldwide by Penguin Books. www.ianfleming.com
---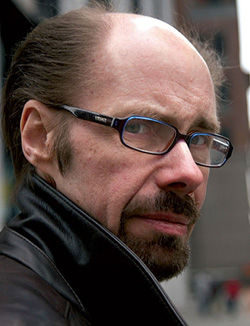 Statement from Jeffery Deaver
When first approached by Ian Fleming's estate and the publishing company that oversees his work to ask if I'd be interested in writing the next book in the James Bond series, I can't describe the thrill I felt.

My history with Bond goes back fifty years. I was about eight or nine when I picked up my first Bond novel. I was a bit precocious when it came to reading, but I have my parents to thank for that. They had a rule that I was not allowed to watch certain movies, but I could read anything that I could get my hands on. This was ironic since, in the 1950s and early '60s, you'd never see sex or violence on the screen. So, I was allowed to read every Bond book my father brought home or that I could afford with my allowance.

I felt Fleming's influence early. My first narrative fiction, written when I was eleven, was based on Bond. It was about a spy who stole a top-secret airplane from the Russians. The agent was American but had a British connection, having been stationed, like my father, in East Anglia during WWII.
I can still recall the moment when I heard on the news that Fleming had died – I was in my mid-teens. It was as if I had lost a good friend or uncle. Nearly as troubling was the TV anchorman who reported that Bond, too, would die in the final pages of the last book, THE MAN WITH THE GOLDEN GUN. I was in agony until I could buy it the moment it was released. I read it in one sitting and learned the truth - at least I'd only have to mourn the loss of one of my heroes, not two.
I have won or been nominated for a number of awards for my thriller writing but the one that I'm the most proud of is the Ian Fleming Steel Dagger, presented in conjunction with the UK's Crime Writers' Association, for my thriller Garden of Beasts. The award is in the shape of a commando knife that Fleming is said to have carried in his days working for the Naval Intelligence Division during the Second World War. The imposing award sits in the middle of my mantelpiece at home.
I don't want to give much away about the new book yet, except to say that it takes place in the present day and that the story occurs over a short period of time and finds Bond in three or four exotic locations around the globe.

The novel will maintain the persona of James Bond as Fleming created him and the unique tone the author brought to his books, while incorporating my own literary trademarks: detailed research, fast pacing and surprise twists.

As far as any parallels between Bond's life and mine, there are a few, I'll admit. I enjoy fast cars – I've owned a Maserati and a Jaguar, and I now take my BMW M3 or Infiniti G37 to the track occasionally. I'm a downhill skier and scuba diver. I enjoy single-malt scotch and American bourbons—not vodka, though if I recall from my reading of the Bond books, the spy himself drank whisky considerably more often than his "shaken, not-stirred" martinis.