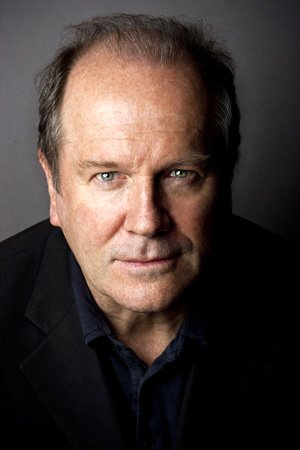 12th April 2012
William Boyd to write new James Bond novel

Boyd takes Bond back to the Sixties with all the style and flair of Ian Fleming


William Boyd, the award-winning and bestselling author of Restless and Any Human Heart, is to write the next James Bond novel.

The novel, which is yet to be titled, will be published in the UK and Commonwealth in autumn 2013 by Jonathan Cape – Ian Fleming's original publisher and an imprint of Vintage Publishing – and simultaneously by HarperCollins Publishers in USA & Canada. Rights were sold in the English language by Jonny Geller of Curtis Brown, on behalf of Ian Fleming Publications Ltd.

William Boyd is the third author in recent years to be invited by the Ian Fleming estate to write an official Bond novel, following in the footsteps of the American thriller writer Jeffery Deaver, who wrote CARTE BLANCHE in 2011, and Sebastian Faulks, whose DEVIL MAY CARE was published to mark Ian Fleming's centenary in 2008.

Boyd is a writer of international acclaim whose 11 novels and short-story collections have been translated into over 30 languages with many of them adapted for film and television. While the details and title of the next 007 adventure naturally remain secret, the author has revealed that next year's publication will mark a return to 'classic Bond' and will be set in the late 1960s.

Boyd comments: 'When the Ian Fleming estate invited me to write the new James Bond novel I accepted at once. For me the prospect appeared incredibly exciting and stimulating – a once-in-a-lifetime challenge. In fact my father introduced me to the James Bond novels in the 1960s and I read them all then – FROM RUSSIA WITH LOVE being my favourite.'

Corinne Turner, Managing Director of Ian Fleming Publications Ltd, comments:
'William Boyd is a contemporary English writer whose classic novels combine literary elements with a broad appeal. His thrillers occupy the niche that Ian Fleming would fill were he writing today and with similar style and flair. This alongside his fascination with Fleming himself makes him the perfect choice to take Bond back to his 1960s world.'

As well as the publication of the new novel, 2013 is a significant year for Bond, marking 60 years since Ian Fleming's first James Bond novel, CASINO ROYALE, was published by Cape in 1953. Cape was also the publisher of the first ever official Bond novel following Fleming's death in 1964, when Kingsley Amis took up the mantle writing COLONEL SUN as Robert Markham in 1968.

Dan Franklin, Publisher, Jonathan Cape comments: 'It is fantastic that Bond is returning to Cape, his birthplace, and even more so that he will do so in the hands of William Boyd. I can't think of anyone better qualified.'
'In more ways than one, William Boyd really is the perfect author to write the next chapter in the life of James Bond,' adds Tim Duggan, VP and Executive Editor of HarperCollins Publishers. 'His sophisticated storytelling, his knowledge of history and espionage, and his sheer inventiveness will all come together to make this novel as grippingly suspenseful as anything I've ever read.'

Jonny Geller, Managing Director of literary agency Curtis Brown observes: 'This is a dream come true – a fantasy literary combination. Bringing together this country's most beloved literary character with one of our finest contemporary writers will produce a classic James Bond novel, true to the spirit of Ian Fleming.'

Iris Tupholme, Vice President, Publisher and Editor-in-Chief, HarperCollins Canada remarks: 'William Boyd, whose mastery of plot and character has won him readers all over the world, is the right person to take the beloved James Bond in a new, fresh direction. We are delighted to be publishing the new Bond novel in Canada.'

Boyd's most recent novel, Waiting for Sunrise, is published by Bloomsbury in the UK and HarperCollins Publishers in the US on 17 April.

Full Statement from William Boyd
'When the Ian Fleming estate invited me to write the new James Bond novel I didn't hesitate. I accepted at once – for me the prospect appeared incredibly exciting and stimulating – a once-in-a-lifetime challenge.

'In fact my father introduced me to the James Bond novels in the 1960s and I read them all then – FROM RUSSIA WITH LOVE being my favourite.

'I then became very intrigued by Ian Fleming the man and have written about him on numerous occasions. The fascination went so far that I placed him as a character in my novel Any Human Heart where he's responsible for recruiting the novel's protagonist, Logan Mountstuart, into the Naval Intelligence Division in World War II.

'One other coincidence should be mentioned. It turns out that I've worked with three of the actors who have played James Bond over the years. They've all starred in films that I've written: Sean Connery in A Good Man in Africa, Pierce Brosnan in Mr Johnson and Daniel Craig in The Trench. The idea that these somewhat random connections with Fleming and Bond should culminate in my writing a new James Bond novel is irresistibly appealing. The only thing I'm prepared to say at this stage about the novel that I will write is that it will be set in 1969.'

William Boyd Biography
Born in Accra Ghana in 1952, William Boyd was educated at Gordonstoun School and attended the universities of Nice, Glasgow and Jesus College, Oxford. His novels and short stories have garnered many awards, including the Whitbread, the Somerset Maugham Award, the Jonathan Llewellyn Rhys Prize, the James Tait Black Memorial Prize, the Prix Jean Monnet and the Costa Novel of the Year. William Boyd is a Fellow of the Royal Society of Literature and an Officier de l'Ordre des Arts et des Lettres. He has been presented with honorary Doctorates in Literature from the Universities of St Andrews, Stirling, Glasgow and Dundee and was awarded the CBE in 2005.
As a screenwriter Boyd has written a number of feature films and television productions including adaptations of his own novels - Stars and Bars (1987), A Good Man in Africa (1993); Armadillo (2001) and Any Human Heart – a four-part drama for Channel 4 in 2010 – which garnered much critical acclaim.

He is married and divides his time between London and the south-west of France.

Bibliography
A Good Man in Africa, 1981; On the Yankee Station and Other Stories, 1981; An Ice-Cream War, 1982; Stars and Bars, 1984; School Ties, 1985; The New Confessions, 1987; Brazzaville Beach, 1990; The Blue Afternoon, 1993; The Destiny of Natalie 'X' and Other Stories, 1995; Armadillo, 1998; Nat Tate: An American Artist 1928-1960, 1998; Any Human Heart, 2002; Fascination (collection of short stories) 2004; Bamboo, 2005 (non-fiction); Restless, 2006; The Dreams of Bethany Mellmoth (short story) Notes from the Underground, 2007; Ordinary Thunderstorms, 2009; Waiting for Sunrise,2012.