The war hero, the special ops agent and the music hall legend –
the amazing family history of 007-star Timothy Dalton revealed!

by 007 MAGAZINE Chief Writer LUKE G. WILLIAMS
Peter Dalton Leggett, future 007-star Timothy's father, was born on 16 September 1916 and, during the war acquired some experiences that were distinctly Bondian, serving in the Special Operations Executive (SOE) from 1943 to 1945.

The SOE was established in 1940 and aimed to conduct sabotage and espionage missions abroad, as well as mount reconnaissance missions and aid resistance groups across Nazi-occupied Europe.

The creator of James Bond himself, Ian Fleming, frequently came into contact with the SOE during his own wartime role as special assistant to Rear Admiral John Godfrey, the Director of Naval Intelligence.

War records obtained by 007 MAGAZINE show that Peter was recruited by the SOE in November 1943 having been enlisted by the Grenadier Guards in 1939, commissioned by the 5th Battalion Lancashire Fusiliers in 1940 and then transferred to the Royal Armoured Corps in 1942.

Appointed a Captain in the SOE, Peter underwent para-military training prior to working as a parachute instructor at the Royal Air Force Parachute Training school in Ringway, Cheshire. He fulfilled this role with distinction before being posted to an RAF Depot in Catterick in July 1945 as the war wound to a close.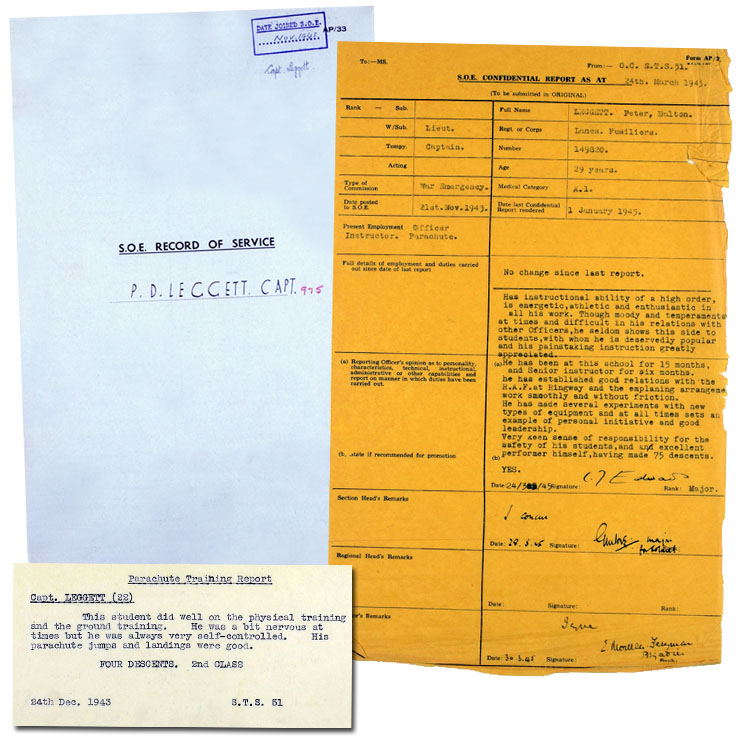 In his time as an instructor and then senior instructor, Peter made over 100 parachute jumps and also earned a letter of special praise from Group Captain M. A. Newnham after performing a "gallant rescue" of a paratrooper who had fallen into a pond at Tatton Park.

"Without his forethought in racing down in a jeep to help in any such eventuality the man would undoubtedly have been drowned," remarked Major C. J. Edwards.
Peter's service file suggests that he did not see active service abroad for the SOE (in common with Bond creator Fleming, who was labelled a 'chocolate soldier' by his future wife Ann Rothermere as a result of being desk-bound during the war), but his personnel file indicates he was a recruit with skills that 007 himself would have been proud of.

His para-military training record remarked that Peter was "a very good shot" with the STEN Thompson pistol, although "apt to be overconfident". The report also stated that he made "first rate" progress in his explosives and demolitions training, was "good at ropes and tumbling", and excelled "in the execution of the holds" in close-combat training.

The description of Peter from his service file is also distinctly 007-esque: "5'11" with "black-brown hair", "grey eyes" and even a scar "under his right knee on his shin bone" (as opposed to down the right cheek, like 007!)

Peter also seemed to possess the maverick, anti-authoritarian streak towards superior officers displayed by Bond in many of his cinematic missions.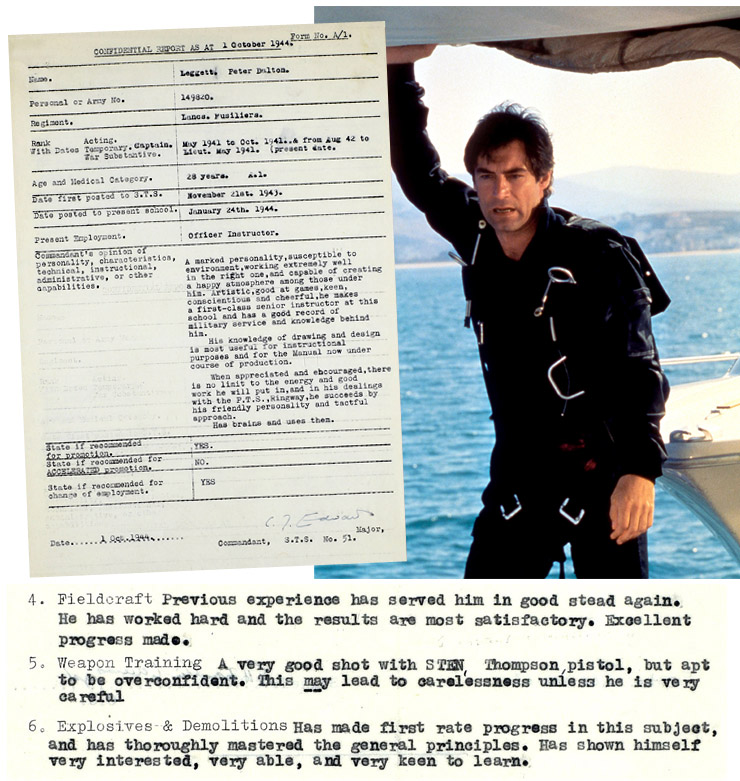 In one of his service reports, Major Edwards wrote: "Though moody and temperamental at times and difficult in his relations with other officers, he seldom shows this side to his students, with whom he is deservedly popular."

In other reports, Major Edwards remarked that Peter "remains a difficult subject to handle" and that he "has difficulty in checking his tongue when others are not in agreement with him".

Nevertheless, the Major was also forced to admit of Peter that "no one could be more conscientious or parachute-minded: he does a first-rate job as senior instructor, and his method and manner of instruction probably could not be bettered".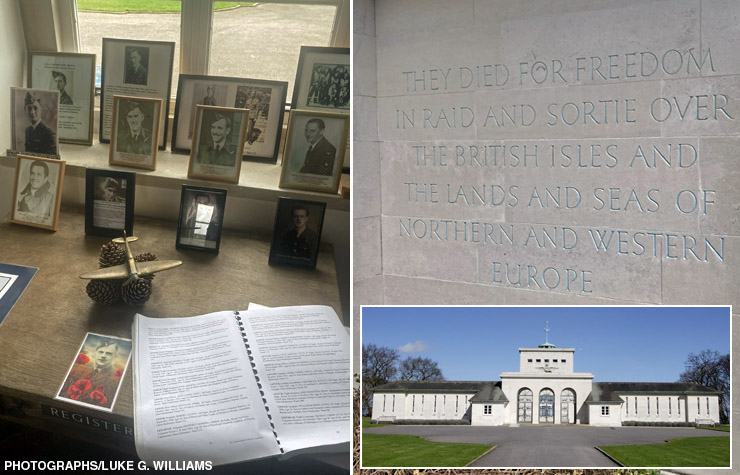 Peter's brother, Sergeant Leonard Dalton Leggett of the Royal Air Force Volunteer Reserve – Timothy Dalton's uncle - also served in World War II, but for him the war had a far more tragic outcome.

On 13 December 1941, Leonard left Waddington airfield in Lincolnshire at 1300 hours in a Hampden I AE196 to lay mines in Jellyfish region, off the coast of Brest in north-western France.

Of the ten Hampdens on the operation, three – including Leonard's – never returned.

Leonard's aircraft disappeared without trace, and the bodies of he and the other three men on board were never found.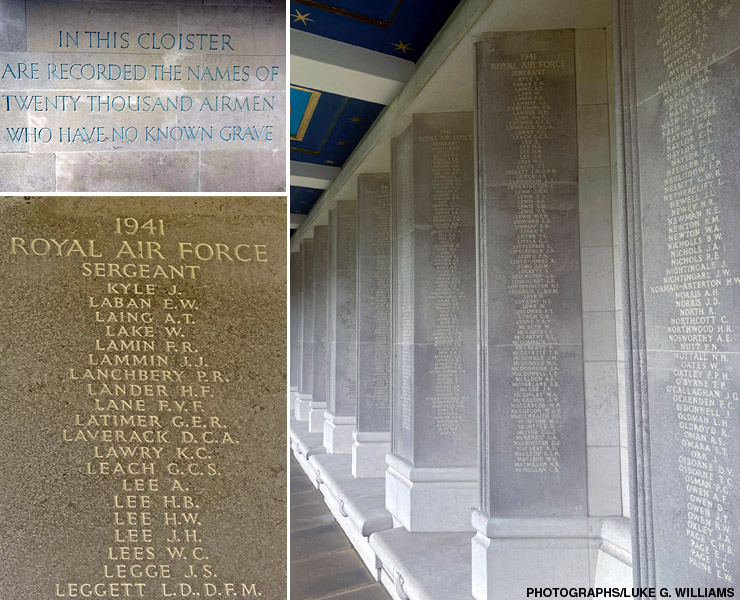 Posthumously, Leonard Dalton Leggett was awarded the Distinguished Flying Medal (DFM) in December 1941 for his gallantry and devotion to duty.

Leonard was one of around 70,000 RAF personnel who gave their lives in World War II to defeat the scourge of Nazism.

Today, his name is recorded on panel 47 of the Air Forces Memorial at Runnymede Memorial in Surrey.

On 21 March 1946, he was also remembered through the love and affection of his family when Peter Leggett Dalton and his wife Dorothy gave their son Timothy the middle name Leonard.