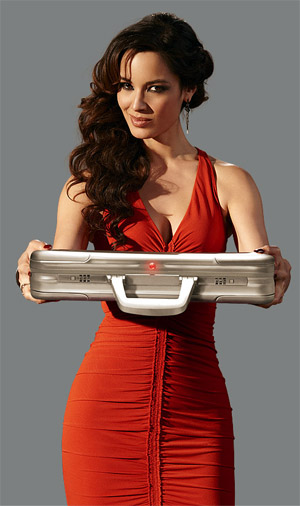 Launching on the 20th September, the interactive experience begins exactly where the TV advert leaves off, with viewers invited onto a train by the smouldering Bérénice before it embarks on a voyage through a spectacular vista of snowy mountains. Putting viewers through their paces, a series of gruelling tests will lead them to 'Crack the Case' whilst protecting its contents from ferocious Bond villains.

Rolling out worldwide, the 'Crack the Case' campaign will launch on multiple platforms on 20th September, through a combination of a new 60s film (TVC & online) with a personalized interactive experience. This powerful combination of ATL, digital, PR and experiential will ensure that Heineken® and Bond are able to reach out to more consumers than ever before and propel the campaign to new heights.

Building on a 15 year relationship with the Bond franchise, the 'Crack the Case' campaign takes viewers into a moving train somewhere deep in snow-covered mountains, providing them with the opportunity to be a secret agent themselves. Transitioning viewers seamlessly from the TVC, Bond actress Bérénice Marlohe tantalises viewers by inviting them to help her crack a mysterious case and outwit the menacing villains – a challenge which encourages a virtual voyage of participation and discovery.
The 'Crack the Case' campaign was created by advertising agency Wieden + Kennedy Amsterdam. The campaign TV ad, full details of which will only be revealed in time for September 20th launch, was directed by award winning Dutch filmmaker Matthijs Van Heijningen Jnr.